Sahil Khurana:
A watch, over the years, has become one accessory that not only tells time but has become a symbol of luxury and style. There are many designs available in the market, which challenges watch designers every day to come up with something different and exciting. Lloyd has come up with a brilliantly deigned watch concept named Checkpoint, which will make you fall in love with it at first sight.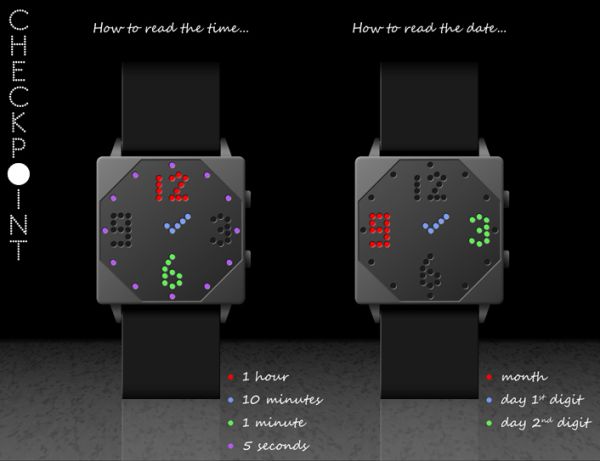 Checkpoint Watch Design
Picture Gallery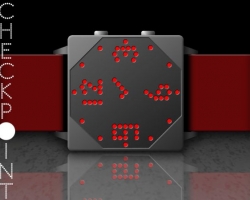 Checkpoint Watch Design by Lloyd
The watch comes smothered with a modern industrial appeal and comprises of circular LED lights. The name Checkpoint was chosen as the user will have to carefully check the points or spots to read the time and date from the dial. These LED lights bear a striking resemblance to that of a usual analog watch, which is a favorite till amongst many till date. The hours and minutes are represented by different number of LED lights when the time mode is switched on. The watch has been encircled by 12 LED lights, which represent the seconds and work at an interval of five seconds.
Checkpoint can be easily recharged with the help of a USB cable. The battery life can be increased by switching off the time display when not needed. In case you want to have some fun, then switch on all the lights and see the watch glow like shimmering stars in the sky. It has been fashioned out of metal, while the strap has been made from animal friendly material. One can easily choose from straps and LED lights in various colors, making the design all the more lively and fun.
Via: Tokyo Flash
Similar Posts: