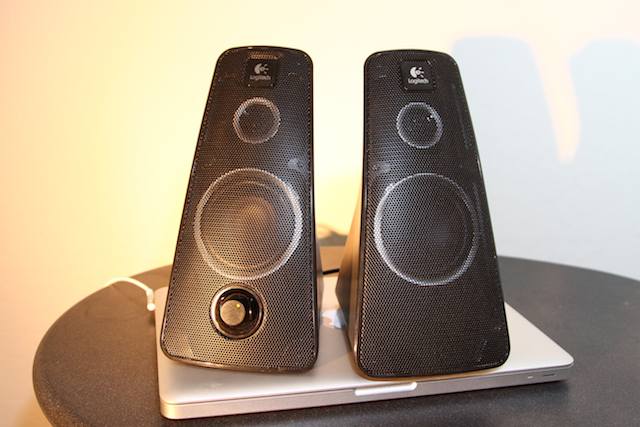 Computer speakers requiring serious plunking down of dough (we're going to peg "serious" at over $100 in this particular instance; the Z520s weigh in at an MSRP of $130, well over the threshold) ought to pack really good sound, some sort of neat tech trick or come with a year's worth of free pizza. The 2-way Z520s try the middle route by offering some design wizardry that almost, but doesn't quite, account for the price — or make up for an acute case of bass-gone-missing.

First, the wizardry: Most small computer speakers are keenly sensitive to placement, needing to be pointed more or less directly at the listener to be effective. But Logitech says the Z520s, with their steeply angled faces and additional mini rear-facing driver, sound good no matter where the listener is in relation to the speakers. And they're sorta right — the Z520s pretty much ignored me as I moved around the room, and sounded the same whether I was directly in front of them, along their flanks or even behind them; it's not a jaw-dropping effect, but it certainly elicited a "wow, that's cool" from me. The highs are clear, and the mids seem especially warm for speakers of this type.
The catch is, there's little bass to match the highs and mids floating around so freely. The speakers' bass very quickly deteriorated into buzzy mush with the entrance of thumpy music, or if the low end of the EQ was leaned on, even a little. And unlike many other PC speaker systems in this range (or lower), there's no subwoofer here to help boost the anemic low end. Still, the speakers pair pretty well with certain types of music — orchestral or lounge, for instance — and are surprisingly good in the compact TV-speaker role.
These aren't the most attractive speakers on the market, but they're clean-looking, and Logitech makes a somewhat successful stab at pimping them out by adding easily removable grills. The attention to finish is above par, as evident in the grill's snug friction fit and the smooth action of the single power/volume as it moves through its range.
There isn't much in the way of features. Apart from an output for headphones and input for an mp3 player,
that single knob is it — no bass or treble control. Still, the Z520s are a well-crafted, clear-sounding, versatile set under the right conditions. Just don't expect to power a frat party with these guys.
Cult of Mac rated
★★★½☆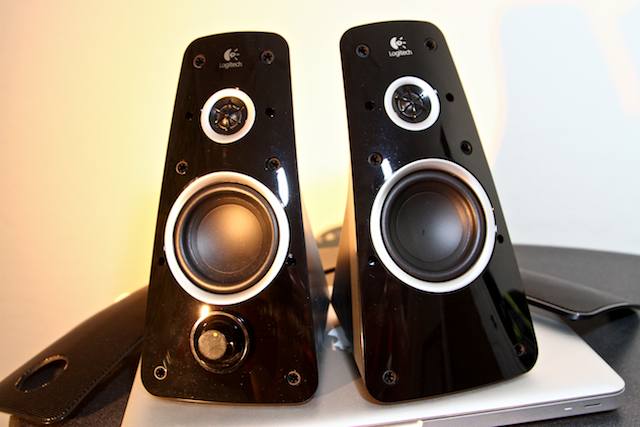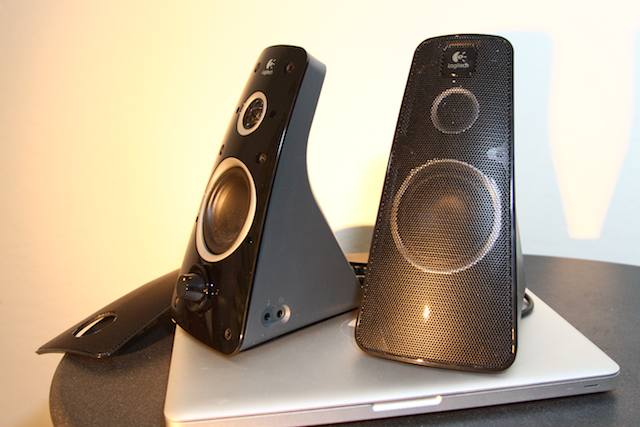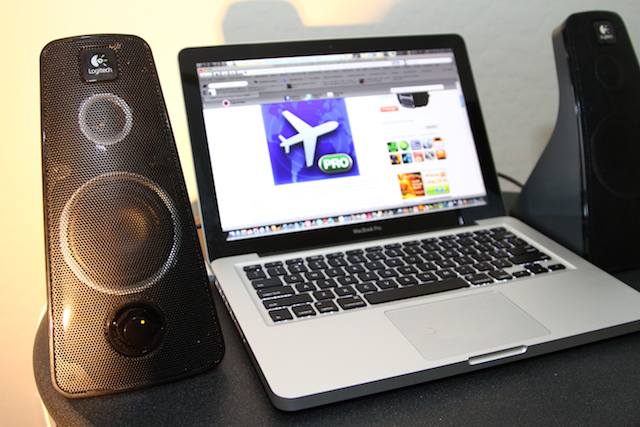 Similar Posts: